Get New Countertops in 1-2 Weeks
Get a Free Design Consutation
At Dean's Kitchens and Bath, our team of certified kitchen countertop Installers are highly skilled, dependable, and devoted to delivering the highest quality and care when it comes to the installation of engineered and natural stone countertops.
At our business in Cantonment, Florida, we have built a strong reputation for providing trustworthy, quality services. Our team of experienced professionals can assist you with every step of the process, from sales to design and installation.
Dean's Kitchens and Bath offers a wide selection of kitchen cabinets that are both attractive and functional. Constructed from high–quality materials. We have everything from modern, sleek cabinets to traditional, classic designs.
Get Professional Assistance Choosing Materials And Colors
Looking for a fast and accurate countertop estimate? Simply send us a sketch or blueprint of your countertop and we will quickly provide you with a no-cost accurate estimate. Our design experts can help you choose the right material and color for your project. Schedule your consultation or request an estimate today! 
High-Quality Craftsmanship

Factory Direct Prices

Highest Quality Stone

Best Value Guaranteed
Reliable Customer Service

Unique & Exclusive Colors

Lifetime Warranty

Fast Turn Around Time
Got questions, want to know pricing, or need an estimate? Fill the form below and we will contact you shortly. Or call us now at (850) 494-2247. No Obligation and No Pressure. Guaranteed!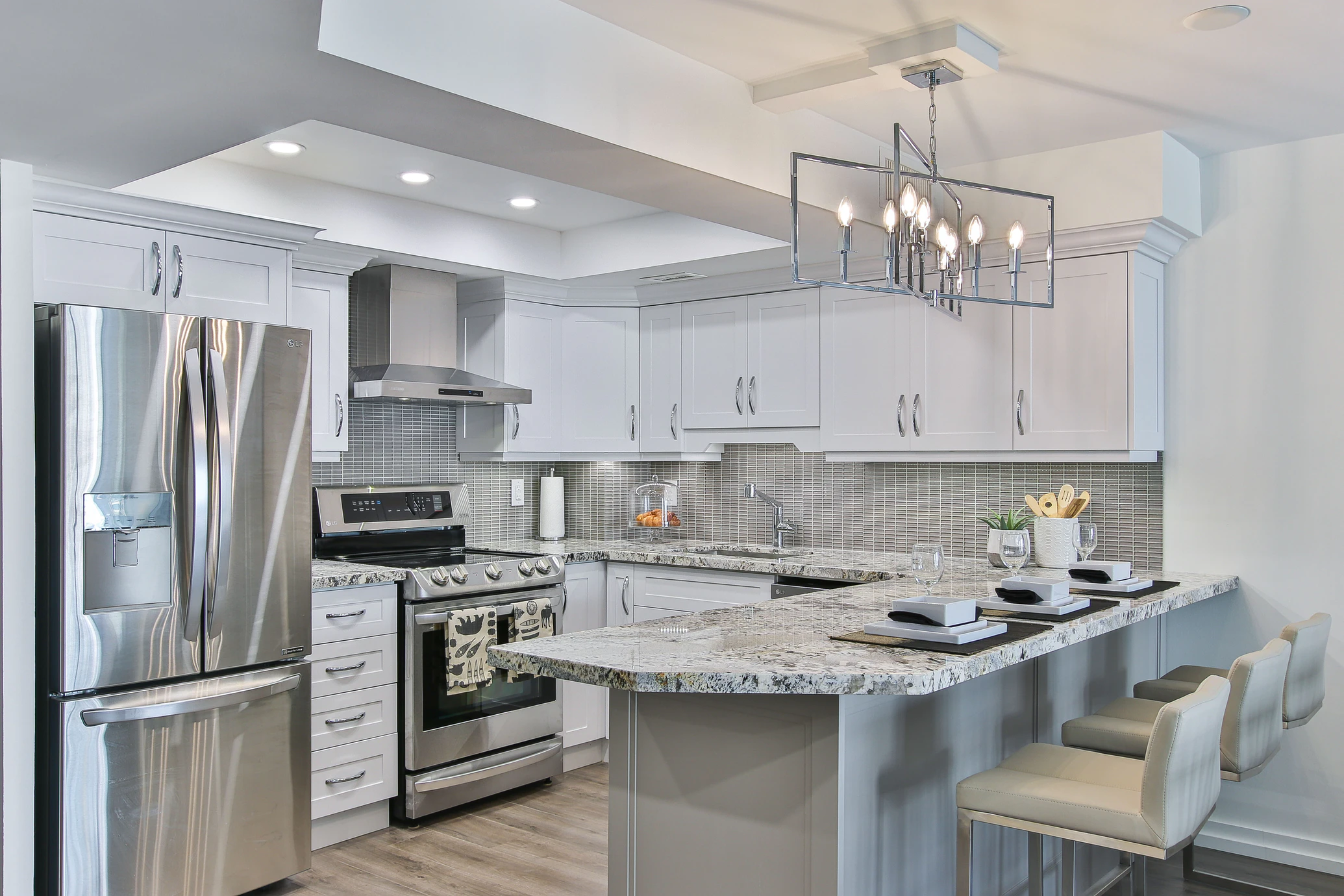 At Dean's Kitchens and Bath, we stay ahead of the curve in terms of architecture and design. We understand the importance of fulfilling our customers' needs and preferences, and that's why we provide kitchen and bathroom countertops in Cantonment, FL. We strive to offer the best value for our products and ensure that the highest quality is delivered to our customers. With new trends in architecture and interior design appearing all the time, we make sure our products reflect the latest ideas. 

Years of Experience
On-Time Installations
100% Satisfaction Guarantee
Dedicated Professional Team
Unmatched After Project Completion Support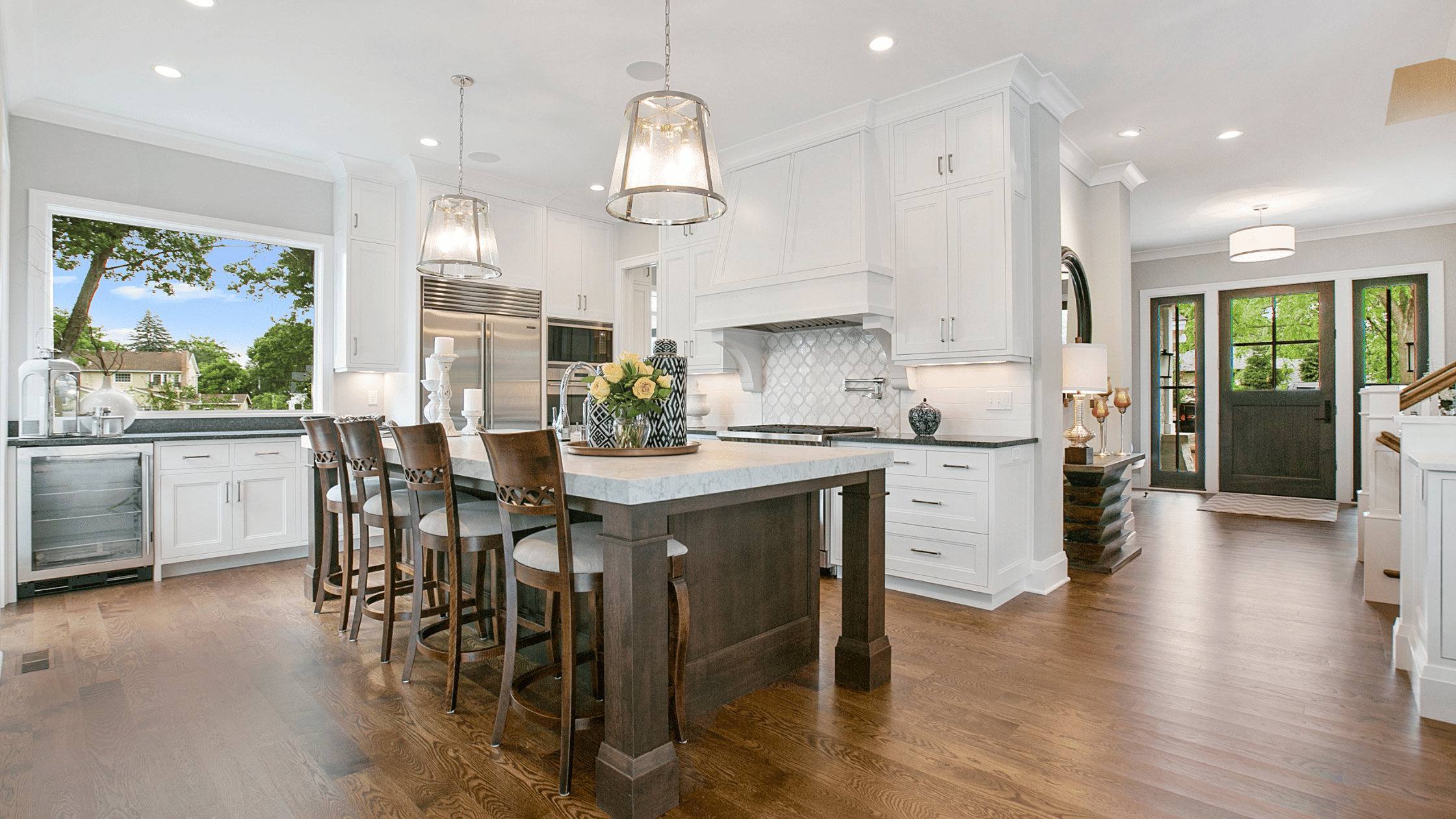 For more than 30 years, we have been providing services to Cantonment, Florida. Our experienced team and varied portfolio of projects mean that no job is too big for us to tackle with accuracy, quality, and attention to detail. We have built strong relationships over the years, allowing us to handle projects quickly and efficiently. This enables our clients to receive renovations that are even more outstanding and are finished quickly and seamlessly.
Ready to start your project? Contact one of our designers and talk about your project today!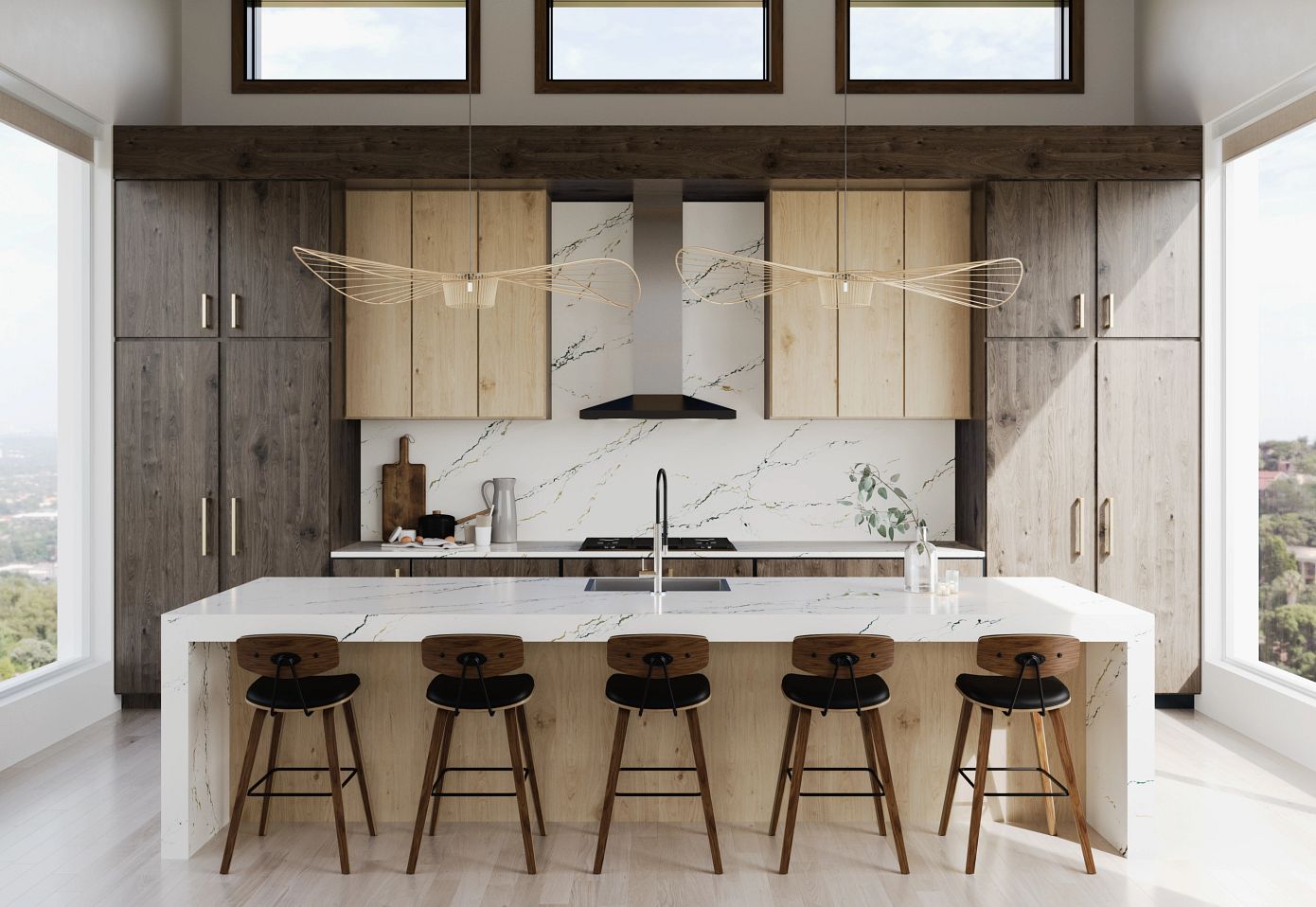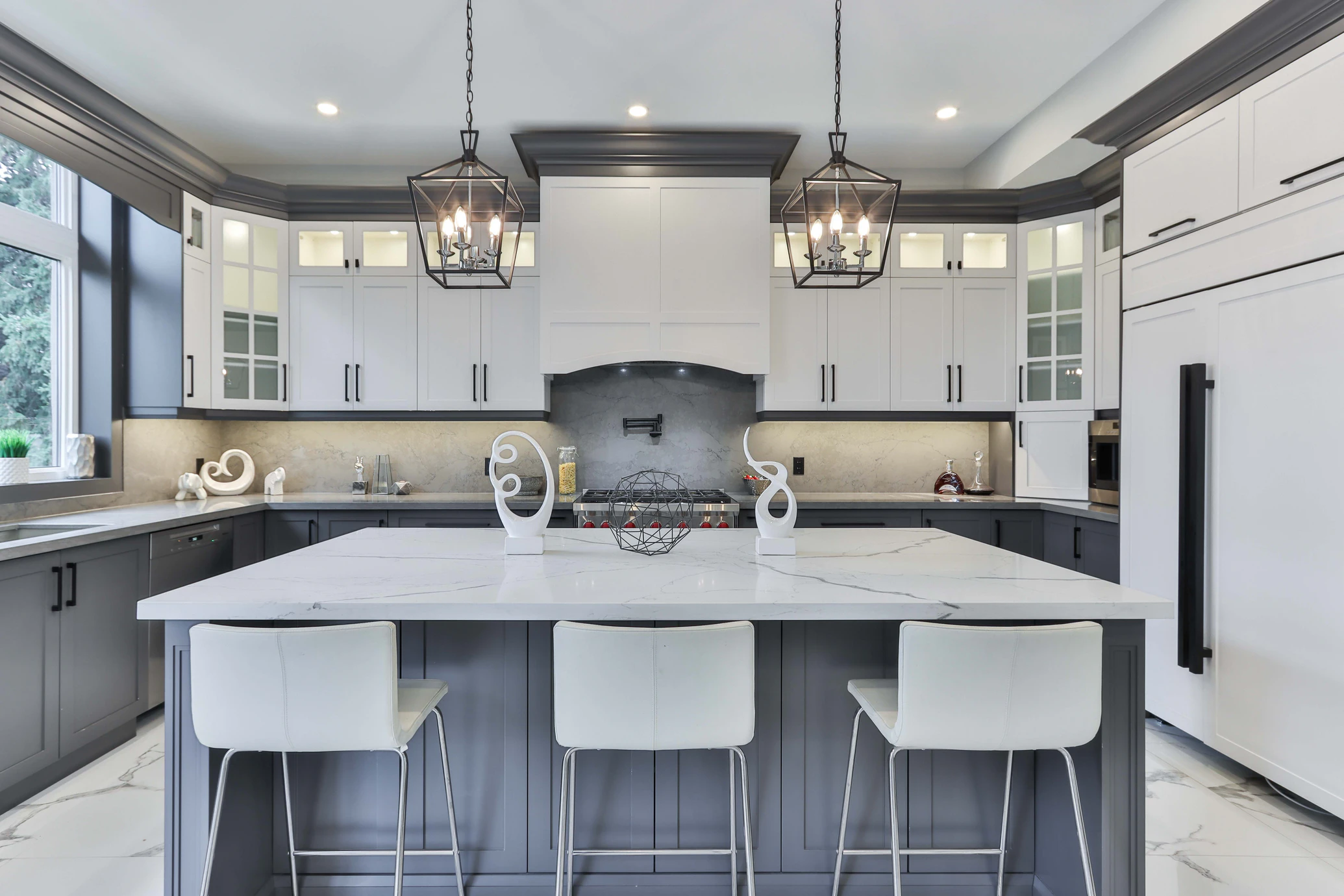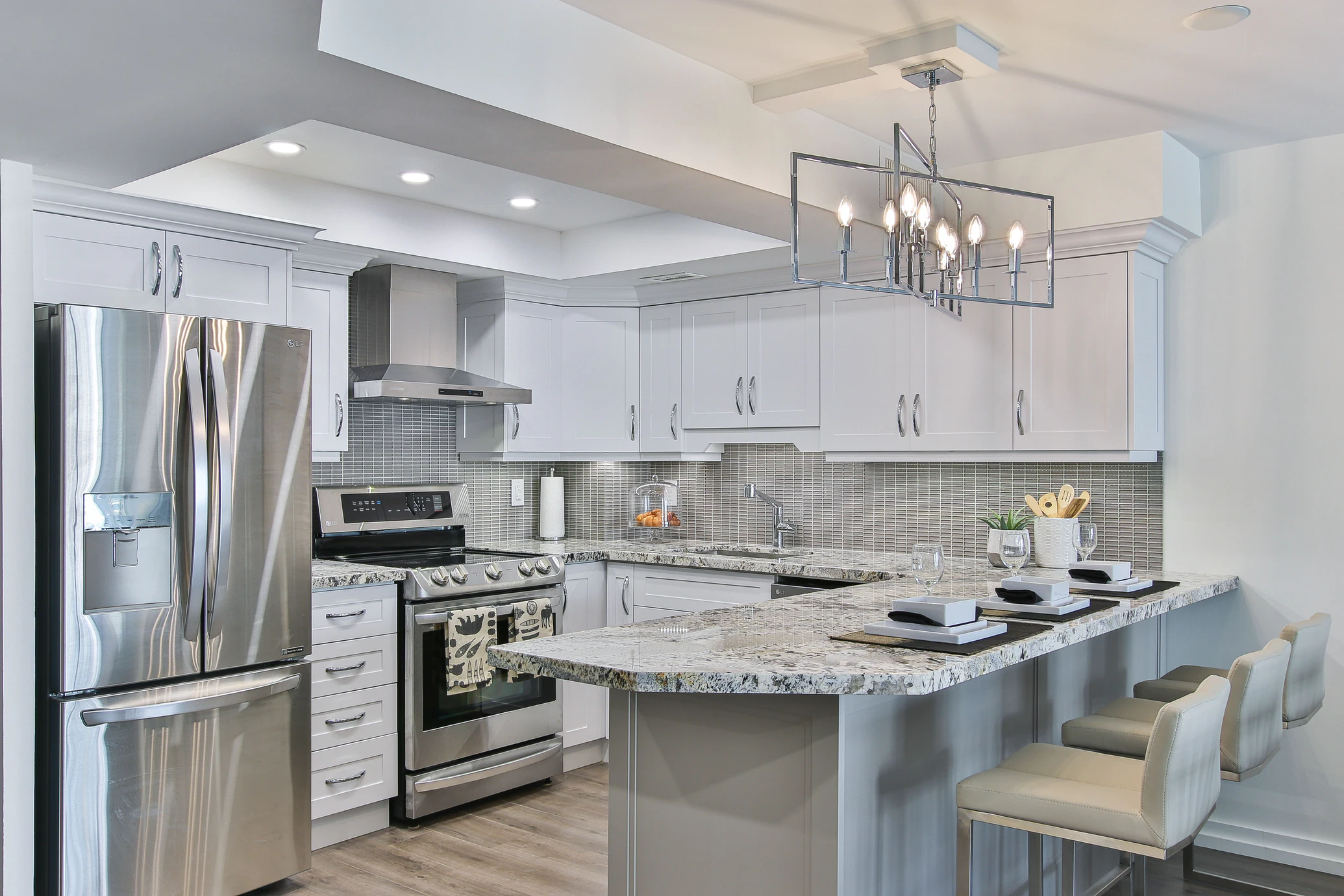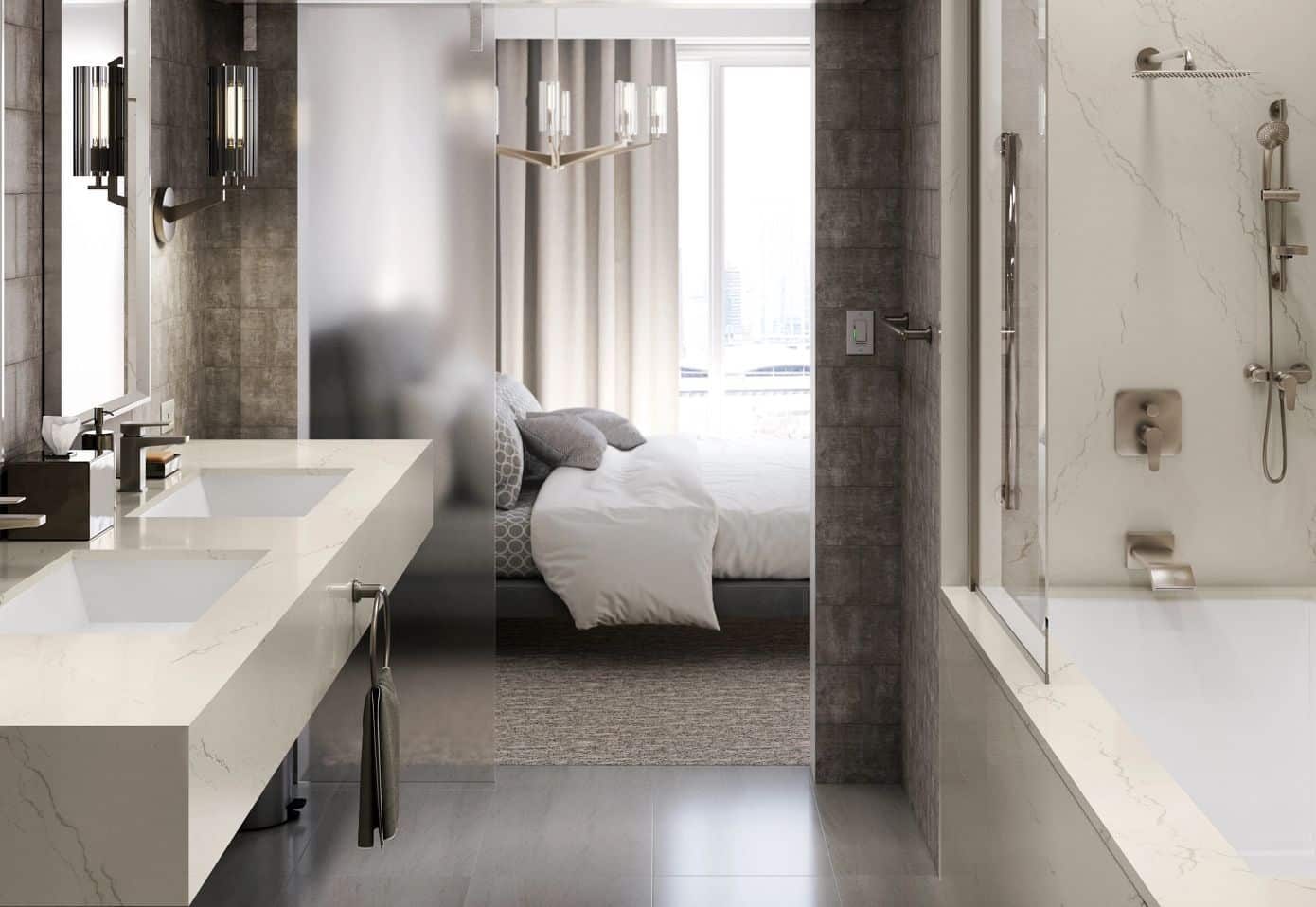 gallopinggander
2023-03-10
We are 100 percent pleased with our new countertops. Dean's team was professional, efficient, and friendly. The quality of the quartz countertop is superb. And the installation was expertly done.
Wonderful service at Dean's! The countertops are beautiful! We did our kitchen & master bathroom in Cortez, the grey veining is stunning. Adria provided outstanding customer service. Thank you for your time & care!
Bridget Miller
2022-11-11
I spent a lot of time contemplating how I wanted to remodel my kitchen. After a thorough education on the difference between quartz and granite, I knew exactly what to look for when I went to the local distributor to select natural stone. I was so glad I had the opportunity to pick out my specific slabs to complement my other color choices. From the first meeting in the showroom to the final touches of my countertops being installed, everyone at Dean's was friendly and professional and made the process as painless as possible. I would highly recommend!
Adria is so prompt, friendly and professional in handling business with us. We appreciate their communication and process which helps catch the details that are most important! Would highly recommend!
Dean's Kitchen and Bath are awesome. The best customer service I've ever experienced. I would give them 10 ⭐️.
Dawn Gomillion
2022-07-27
We had a great experience with Dean's Kitchen and Bath. From the moment we walked in the door to the installation of our countertops for the kitchen, bathroom, and laundry room, we were given the utmost courtesy with excellent communication and coordination. Adria, in particular, was fantastic in helping us choose the perfect quartz countertops and guided us through the entire process. Installation went very well and we are pleased with the outcome. I highly recommend them!
After securing quotes from several countertop pros in the Pensacola area, Dean's quote beat the competition by about 30% on average. I have to say, I wasn't looking for the best deal, per se, and didn't expect them to be quite so reasonable….and this made me nervous and suspicious, because I'm the paranoid type by nature anyway. So I inquired… "what the hell, guys?" After learning about the volume they do, their experience, and seeing their reviews, I decided to take a leap of faith and save a couple grand in these trying economic times. Boy, am I glad I did. The job they did on my quartz countertops is nothing short of amazing. The guys who showed up to do the kitchen were in and out in 4 hours and left no mess or damage and did a fantastic job all around. I am picky, but I am very happy with their work. Adria was super helpful and obviously a consummate expert professional at what she does. Sadie was a pleasure to deal with. If I have another kitchen to do, I will definitely go back. Gonna hit them up for my bathrooms when it's time, for sure.
Nola Templemire
2022-06-17
If there was such a thing as ten stars that's what I would give Dean's. The entire staff treats you like family from the moment you walk through the door. Adria was very knowledgeable on their large selection of products and aided me to select what would work best for my needs. I chose Hi-Macs solid surface countertops with a full height backsplash in the kitchen and a bathroom vanity top of the same material. Sadie always kept me informed of where we were in the receiving/scheduling process. The install guys were prompt, thorough and went out of their way to make sure I was happy with everything. To say I am very pleased with the end product and Dean's is a vast understatement. Look wherever you want but you won't find a better business to deal with than Dean's.
They took on my outdoor kitchen project for a rental property. I walked in, they walked me through their selection of granite tops, and then arranged for measurements to be taken. Completed it better than expected, sooner than expected. Excellent communication from start to finish– can't ask for much more. Installation was as smooth as can be, and they sealed it for me even though I forgot to ask. Overall outstanding job and I have Dean's pinned if I need them for future projects.
I had planned on going to Quartz counter tops for years and kept putting it off. MY MISTAKE! Dean's has an amazing assortment of various types of Counter tops for kitchen and bath. They were able to walk me through the selection. The measurement was perfect. Their installer was able to compensate for uneven surfaces in a nearly 100 year old home. They were professional, friendly and there was no debris. Definitely go to Dean's Kitchen and Bath for all your remodeling projects!